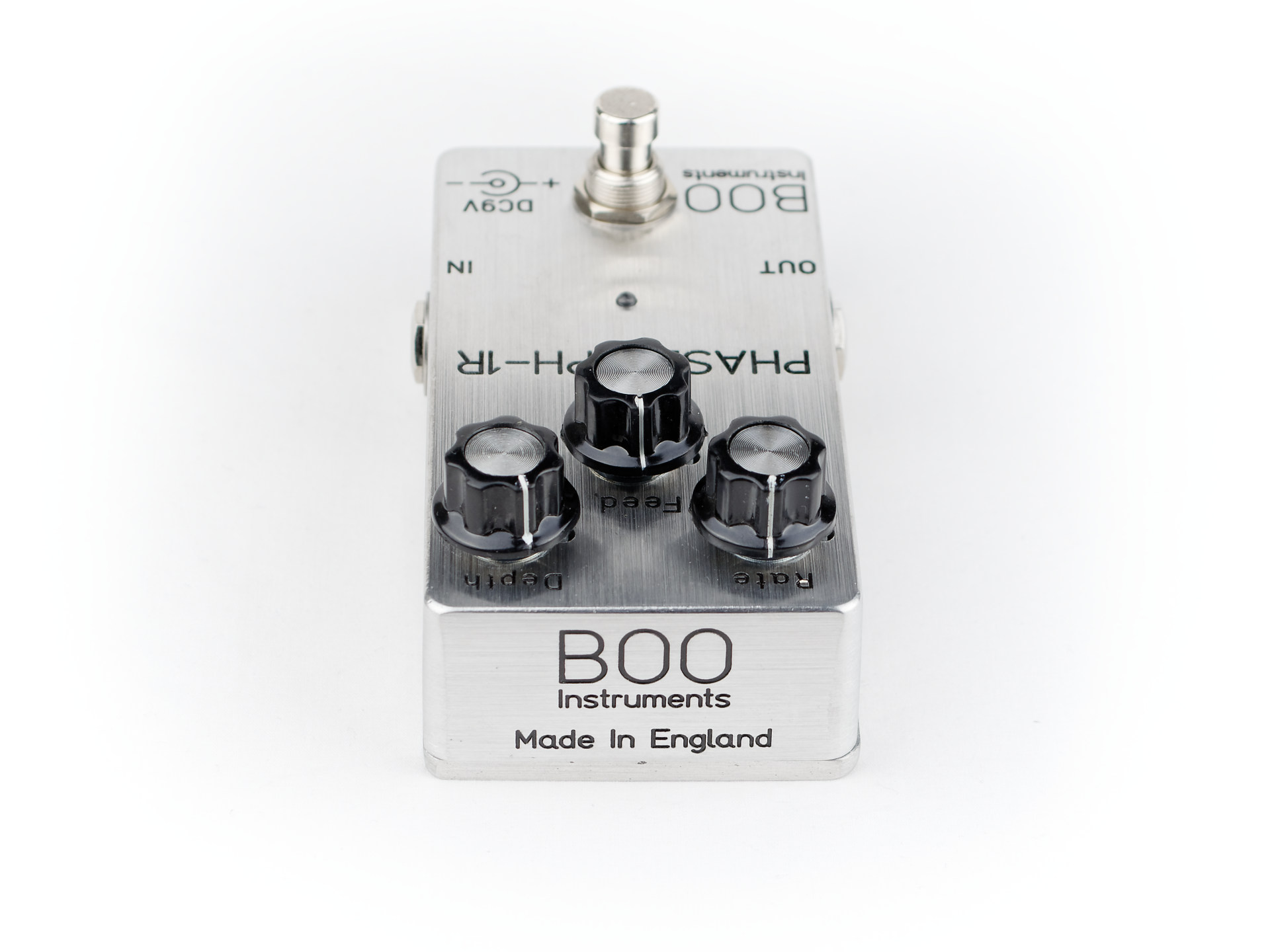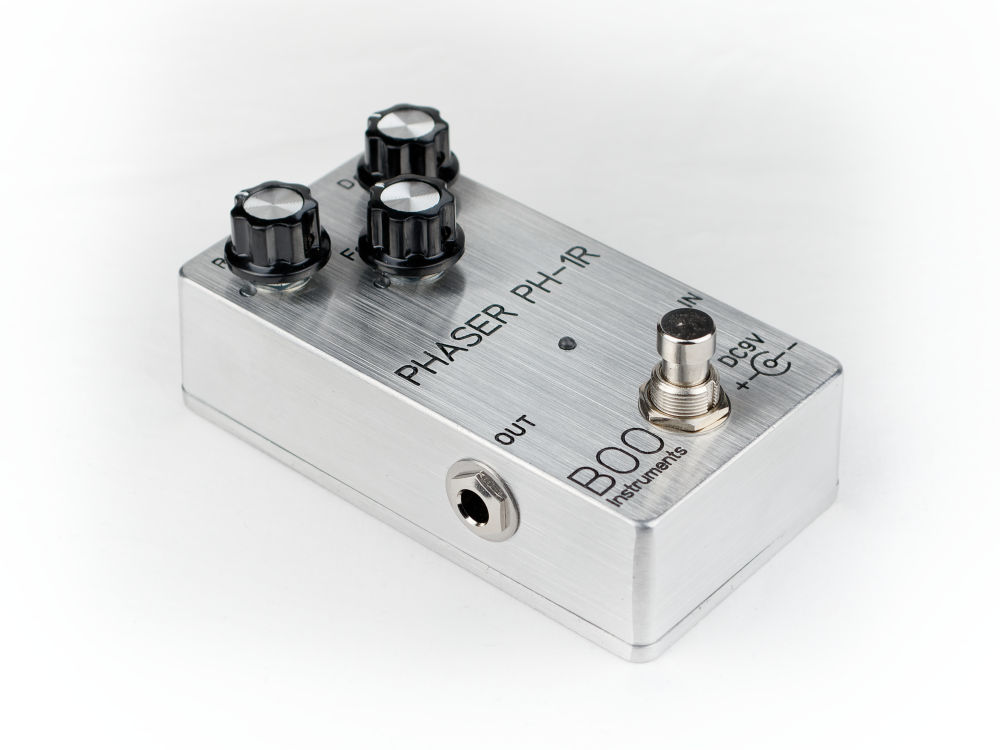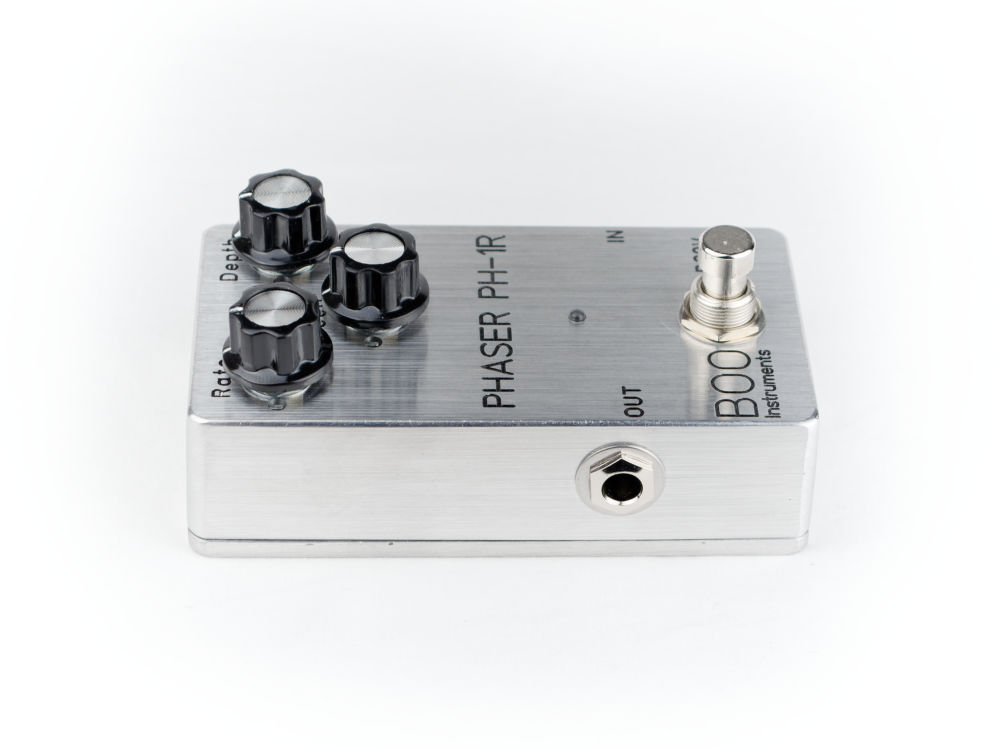 TOP QUALITY METAL FILM RESISTORS

PANASONIC FILM CAPACITORS

PRECISION MATCHED ORIGINAL 2SK30A TRANSISTORS

CUSTOM MADE AUDIOPHILE POTENTIOMETERS

EVERLASTING ENGRAVED LETTERS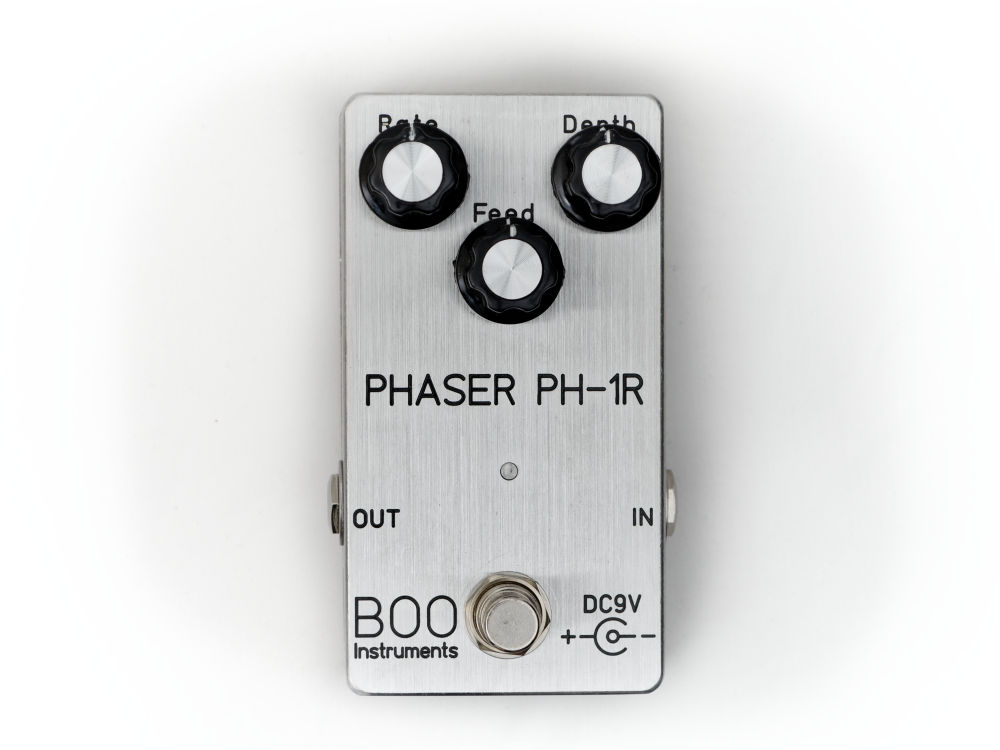 PHASER PH-1R
USA STOCK
FREE SHIPPING
12 MONTH WARRANTY
WHAT BOO CUSTOMERS SAID
Hi Brian,

Just letting you know the Phaser arrived today.

It is so awesome! I'ts got that sound but without
any of the drawbacks of the original.

Thanks,

Ben.
Hi Brian,

I received the delay pedal and it is exactly what I was looking for and certainly the best one I've used in many years of gigging and playing. Absolutely no colour to the guitar just a great natural delay with plenty of adjustment. I left a review on e.bay but is there any where else I can leave a review?

I now use two of your pedals and they are both just the job.

Thanks again,
Rob
Hi Brian,

That bass chorus pedal sounds awesome. Keep up the good work. It is so transparent and subtle wow I love it.

I own and use tc electronic studio chorus, delays and revebs which cost ten times as much. No kidding your chorus pedal is the one I am currently using and it is up there with the best. Thank You

Regards
Saviour
Hi,

Got the chorus pedal now on my board along with one of your boost pedals i picked up second hand.

The best chorus pedal I ever tried! Supperb!

Have you any artist endorsement deals?

Cheers
Hiya,

I've got a couple of your pedals – a Chorus and an Overdrive. They're fantastic, obviously.

But, can the overdrive run on 18v? I've not tried it, and don't want to cook it. But, I've got an 18v option on my new power supply.

Thanks

Matt
Hi there
I just recieved my Boost pedal and I want to congratulate you on a superb product.

I have tried and owned various boutique pedals including those by analogman, Keeley and Pete Cornish, plus more mainstream stuff by Fulltone, mxr, boss, ehx, etc. I have also tried Chinese budget ones by mooer and joyo with mixed results.

Your Boost pedal looks gorgeous and sounds stunning. Silent and with a well tapered sweep on the pot. The switch is superb too. My advice to anyone wanting a boost pedal to leap in and get one before they become more popular and therefore more expensive. It would be a great buy at twice the price. It reacts superbly with my Stratocaster, Blackstar HT5th and other pedals. Thanks guys. What's next?
Hi Brian.

I recieved the boost pedal this morning, you should call it the HOLY GRAIL cos it is, the old Ibanez tube screamers not in the same league, it coloured the sound to much.

Hope your enjoying your hols, cos i'm going to enjoy gigging your pedal.

Thanks Regards
Keith
Hello there,

Just a short message to say I've received my tremolo pedal yesterday.

I'd like to compliment you on not only a fantastic little tremolo, which far exceeded my expectations, but also on the quality of the packaging and the speedy dispatch service provided – you are a credit to the boutique/home made pedal industry.

Keep up the good work!
Aaron Smith
Hi Brian,

I just received two other used Boo pedals which I purchased on ebay, and am amazed both at their build quality and sound quality.

You guys at Boo Instruments certainly know how to make good quality audio gear.

Thanks and kind regards,

Robin
CURRENT DRAW STANDARD: <25mA

CURRENT DRAW LIGHT UP LID: <45mA

POWER: DC9V CENTER NEGATIVE